(IET®) Integrated Energy Therapy®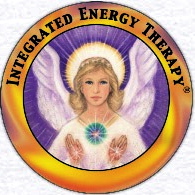 Integrated Energy Therapy® is a hands on Angelic energy therapy system that we say gets the "issues out of your tissues" for good! (IET®) was developed at the Center of Being, by Stevan J. Thayer. IET uses the violet angelic energy ray & works directly with your 12-Strand Spiritual DNA. (IET®) is very relaxing, gentle & done fully clothed, in-person or long distance. (IET®) supports you in safely and gently releasing limiting energy patterns of your past. Empowers and balances your life in the present & allows us to embrace our future with ease & grace. (IET®) means "integrating the pain of the past, into the power of the present, to bring about the joy of the future." This Angelic energy gives joy & happiness.


(IET®) Integrated Energy Therapy® long distance session



Disclaimer: Natural or alternative therapy is meant to complement medical treatment & not meant to be used as a substitute for medical, or psychological, diagnosis and treatment. Prior to reducing or stop medications it is recommended that you see a licensed physician or licensed health care professional for any physical or psychological ailment you may have.